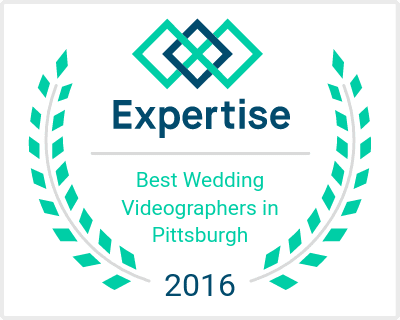 Your wedding day is the most important day of your life!   You spent months planning your wedding day and it comes and goes in what feels like the blink of an eye!  Your wedding comes to a close, and you say to your spouse, "where did the time go?"
Our Pittsburgh wedding video services gives you and your spouse the opportunity to see your wedding from a guest point of view.  You will see how beautiful you looked walking down the aisle.  You will see and hear video messages that your guests left for you.
For the rest of your life, you and your spouse can be taken back in time to each special moment of your day by simply watching your wedding video. When you are see how lovely your wedding video is, you will be very happy that you had it shot and edited by Runaway Records Productions Pittsburgh wedding video experts!
Our Pittsburgh wedding video experts will ensure that each special moment of your wedding is captured and edited to perfection!  All of our wedding video packages are fully customizable to suite your unique tastes! Get an instant quote on our wedding video packages here.